Toyota Tacoma Owners Manual: Cup holders

Type A (Bench type front seat)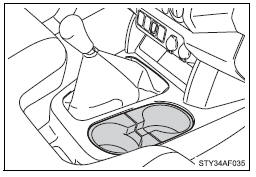 Type B (Separated type front seats with an automatic transmission)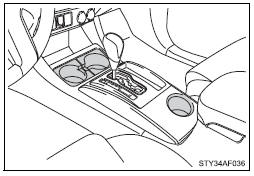 Type C (Separated type front seats with a manual transmission)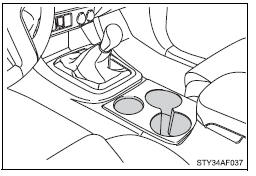 ■Removing the cup holder

Type A (Bench type front seat)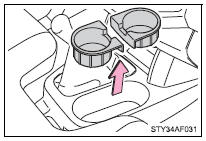 Pull the cup holder up.

Type B (Separated type front seats with an automatic transmission)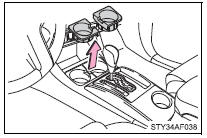 Pull the cup holder up.
CAUTION
■Items unsuitable for the cup holder
Do not place anything other than cups or aluminum cans in the cup holders.
Other items may be thrown out of the holders in the event of an accident or sudden braking and cause injury. If possible, cover hot drinks to prevent burns.